Executive Director's Corner
Letter from the Executive Director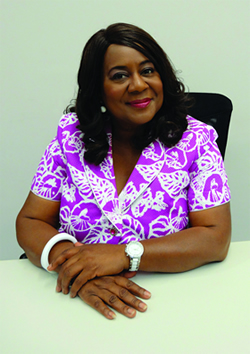 Greetings:
"We're in this together."
No matter how many times we hear these words, they still remain true and they still remain words of encouragement. Our lives have been forever changed as we unite in our efforts to flatten the curve of COVID-19. The entire RideFinders team Is working passionately to balance the challenges of working remotely from home, practicing social distancing, while still remaining responsive and interactive with the people and communities we so proudly serve.
Even though our office and Commuter Store are closed to the public, we continue to provide transportation assistance and updated information about GRTC transit services and routes, links to websites and resources that we hope are beneficial , and behind the scenes preparations for navigating the new norm. We encourage all those who can, to telework, and leave the buses for those taking essential trips. This rapidly changing environment that includes self-isolation can be difficult so please take advantage of the plethora of information available to help you adjust to this new reality. I continue to be both amazed and excited about the many creative ways our neighbors, families, friends, restaurants, businesses, etc. have extended helping hands to make things better not only for those on the front lines, those working in the background, and also for those who are experiencing direct and/or indirect impacts of this coronavirus outbreak.
I can't emphasize this enough - We are here for you. We will continue to maintain administrative operations so that when the time is right to share the road and share the ride, we, your regional rideshare resource, will be right there to help you get moving! We're in this together AND we will get through this together too!
Stay Informed! Stay Safe!
Best Wishes,
Von S. Tisdale, Executive Director
That's RideFinders….the region's rideshare resource!