Try Transit!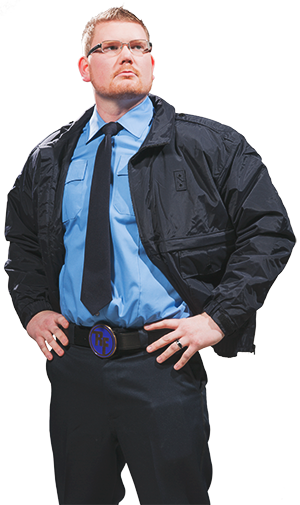 Meet Transit Titan
As an experienced second-generation truck driver, Transit Titan knows more about riding the roads than anyone else on the team. Getting from Point A to Point B is no problem for him! Because of all he has seen on the road, he is a strong advocate of Alternative Transportation, and doing what he can to get more people where they need to go while still getting more cars off the road. Titan is definitely a down-home sort of guy, and can often be found in jeans and a t-shirt, making his famous "Titan BBQ Bacon Burger", one of his self-taught recipes. Titan may be known for his amazing strength, but his heart is as big as his muscles. Though oftentimes withdrawn from the rest of the team, Titan opens up to Mrs. Match who has been the only one to break through his tough, hard-headed exterior. Team RideFinders would not be the same without this gentle giant.
SAVE money. SAVE the environment!
Join Transit TitanSM and Ride the bus!
It's so easy to save money and reduce your carbon footprint when you take transit. Taking transit to work, to shop, or for fun is an easy and economical way to get around the Richmond region! GRTC provides commuters, students, shoppers - just about everyone - convenient, safe, and reliable transportation services that reduce road congestion and air pollution.
Transit Tips for Commuters During COVID-19:
The transit tips were created and adapted using guidelines and guidance from the Centers for Disease Control and Prevention (CDC), the Association for Commuter Transportation (ACT), state and local recommendations. Click here to download the Transit Tips for Commuters Flyer.
Stay home if you are sick. Take a sick day or work from home.
Wear face coverings while on the bus.
Enter and exit buses through rear entry doors. Look for social distancing instructions or physical guides offered by GRTC Transit System.
Cover your coughs and sneezes with a tissue or use the inside of your elbow. Throw used tissues in the trash and wash your hands immediately with soap and water for at least 20 seconds or use hand sanitizer with at least 60% alcohol.
Limit touching frequently touched surfaces such as handrails and benches as much as possible.
Wash your hands with soap and water for at least 20 seconds or use hand sanitizer with at least 60% alcohol before and after vanpooling.
Follow all GRTC Transit System safety and boarding procedures. Visit www.ridegrtc.com for more information.
Benefits of Transit:
Transit Passes (Suspended due to fare free transit service)
It's so easy to pick up a transit pass to get connected to your destination within the Greater Richmond region. Visit the RideFinders Commuter Store at 1013 East Main Street to purchase your transit pass and/or CARE tickets. Transit passes can also be purchased at over 100 retail locations throughout the Richmond area, including CVS/Pharmacy, Martin's Grocery Stores, and Kroger Grocery Stores. Click here for other Transit Pass retail locations. You can even purchase passes online at the Transit Store.
You can even buy an EZ Pass transponder, CARE tickets, stamps, or commuter related items in the Commuter Store.
Bikes on Buses
GRTC has made it easier than ever to ride the bus and ride your bike, all at the same time! All GRTC buses, except coach models, are equipped with front-mounted bicycle racks so cyclists can load their bicycle onto a bus and catch a ride. The racks are easy to use and can accommodate a wide array of bike styles, from a child's version to a fully loaded adult-size bike. This service is free to all riders. Watch a short bike rack tutorial video!
PARK 'N RIDE
Park 'n Ride the bus into downtown. Read the paper. Catch up on work. Or catch up on sleep. Arrive at your destination ready and relaxed. Transit riders save themselves thousands of dollars a year by opting out of stop-and-go traffic, toll-booths and parking garages by the Express bus service. Park 'N Ride lots are FREE and run along our Express service routes to the downtown Business District, so ride into work, without wearing out yourself or your car.
Park 'N Ride lots are a convenient way to travel downtown. Park n' Ride lots are safe, well lit, and easily accessible. To find the closest GRTC Park 'N Ride location near you, click here. To find a VDOT Park n' Ride location near you, click here.
The Emergency Ride Home (ERH) Program
Register for for the Commute!VA Ride Home Reward Pilot Program. If you are not eligible for the Commute!VA Ride Home Reward Pilot Program, learn more abou and register for the ERH program if you ride the bus to work at least three days a week. In the event of an emergency at home, you must unexpectedly work late or become ill RideFinders will help you to your home or vehicle. Click here for more information on the program.
Thank you for being a Transit hero!
Help RideFinders show Central Virginia that alternative transportation works!