Brigitte Carter Recognized as Behind the Scenes TDM Champion
Dec 21, 2022
Recently, Brigitte Carter was recognized by the Chesapeake Chapter of the Association Commuter Transportation (ACT) as the Behind the Scenes TDM Champion!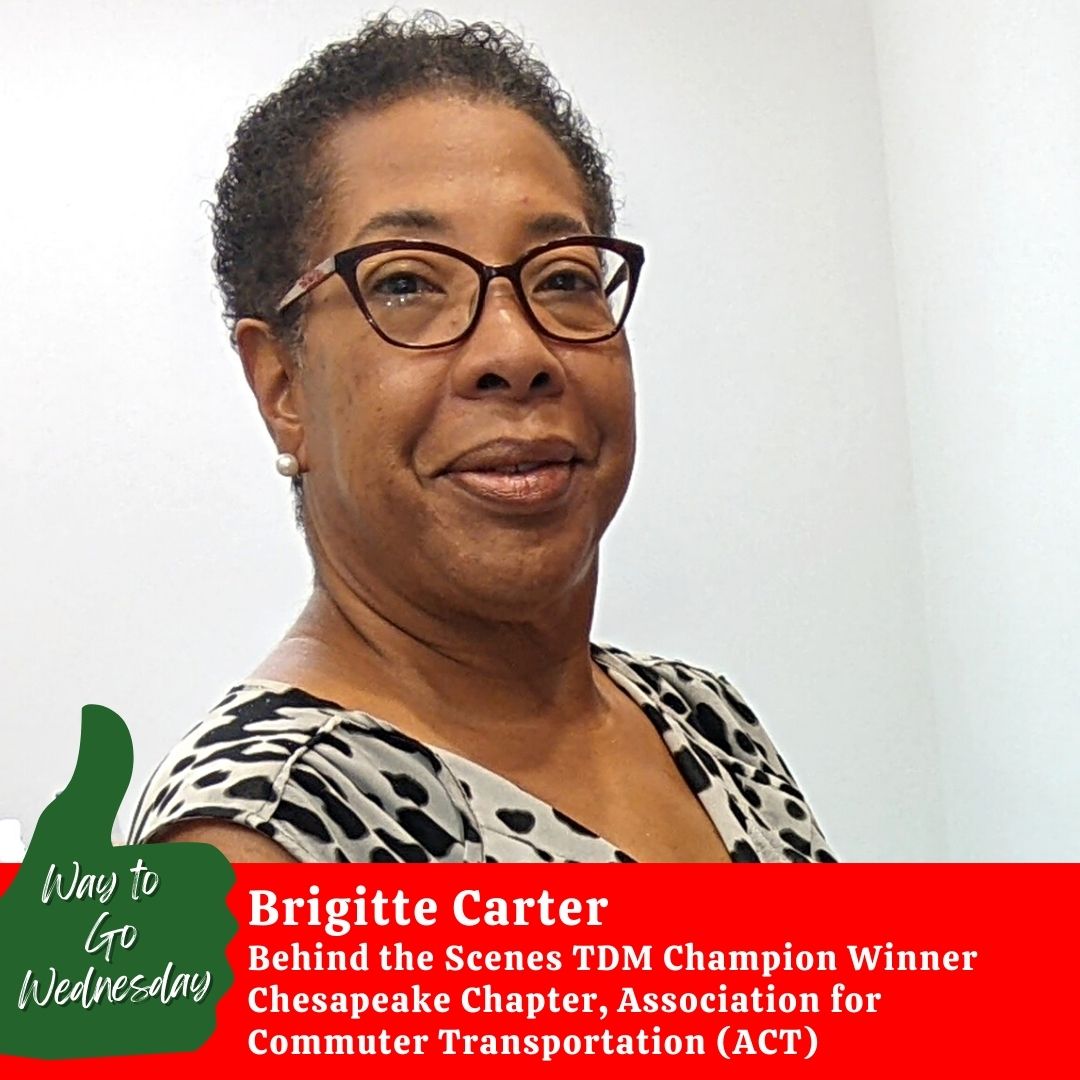 This award recognizes an exceptional non-supervisory, staff member who works behind the scenes who exhibits teamwork, dependability, professionalism and other outstanding qualities to make their transportation demand management (TDM) program a success.
Ms. Carter has been an active member of the ACT Chesapeake Chapter as she helped plan and secured speakers for the 2021 Fall Back with Education and Awards professional development event. She also served as an awards judge for the ACT National Conference as well as graduating from the very first ACT Leadership Academy in 2008. She received her Center for Urban Transportation and Research (CUTR) Commuter Choice certificate in 2005. Ms. Carter has been instrumental in helping RideFinders achieve the over 9,000 registrants in their database, their active list of over 300 ETCs, and in maintaining strong relationships with stakeholders. The list of her contributions to TDM is too long to list them all here. Ms. Carter brings her comprehensive knowledge and years of experience in providing mobility options and solutions along with her tenacious energy and enthusiastic spirit into every project. She is always excited to take on challenges and goes the extra mile to help people and businesses meet their transportation needs.
Always a team player and a willing participant, Ms. Carter is frequently featured on RideFinders social media platforms to demonstrate her strong commitment to spreading organizational messages. She has enthusiastically participated in read aloud storytime for We Read Wednesdays, carpooled with the Program Manager when feasible and does voiceovers for the Monthly Recaps.
Congratulations to Ms. Carter and the other award winners during the 2022 Chesapeake Chapter annual holiday event!