Carpooling helps beat gridlock and more!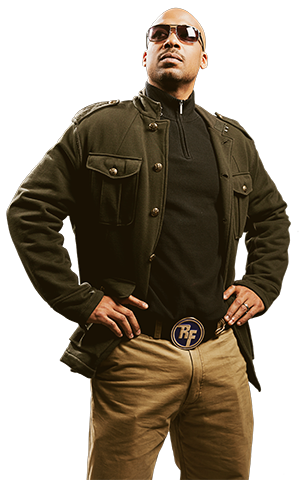 Meet Commander Carpool
The leader of the team, Commander Carpool excels at laying out strategies and is always there to make sure that the other members of Team RideFinders never forget the importance of their mission. He is highly respected and reliable; the Commander has the reputation of being one who gets the job done, no matter what, and his Teammates are proud to follow his lead. Although Transit Titan may have the most muscle, the COmmander is no push over and always maintains a stiff upper lip. He will never fail to point people in the right direction. What more can you ask from a good leader?
Carpooling consists of two or more persons sharing the ride together in a vehicle to and from work or for leisure. Find a carpool match in real-time with interested commuters in your area that share similar work locations and hours. Register here. When you register, you will create a commuter profile to find carpool and vanpool matches and other smart commute options specifically designed for your commute.
Already carpooling? Register your carpool, record your carpool trips and earn redeemable points for rewards such as restaurant coupons, retailer discounts, and tickets to shows and attractions.
HOW DO I GET MY CARPOOL MATCHES?
It's easy!
Register. It only takes a few minutes!
Or call 804-643-7433.
When you call, have the following information ready: Name, complete home and work telephone numbers and addresses with zip codes, employer's name, and work hours.
SAVE money. REDUCE vehicle emissions. PROTECT the environment.
IT'S FREE TO FIND A MATCH.
Our carpool matching services are free of charge; however, when you join a carpool there may be costs involved such as gas, parking, and tolls. Many carpoolers who share the driving don't exchange money. Other carpools share the cost of driving. These arrangements are up to the individuals in the carpool.
BENEFITS OF CARPOOLING:
Economical. Save money on commuting expenses including gas, tolls, and parking.
Eco-friendly. Improve air quality by reducing vehicle emissions.
Convenient & Flexible. Carpool everyday or three days a week. Choose the option that works best for you.
Provides an Incentive. ConnectingVA Ride Home Reward pilot program offers a safety net to get home during an emergency.
Rewards. Record your carpool trips here and earn redeemable points for rewards.
CARPOOLING IS FLEXIBILE. YOU CHOOSE WHICH OPTION WORKS FOR YOU AND YOUR FELLOW CARPOOLERS:
Short- or long-term carpooling
Two or three days a week
Carpool every day
DRIVING ARRANGEMENTS DEPEND ON THE INDIVIDUAL CARPOOL.
Share the driving/riding. In some cases, carpoolers take turns doing the driving in his/her own car.
Driver only. Some carpools have one main driver and the others are only passengers.
Rider only. Specify that you wish to join a carpool as a passenger only.
Commander Carpool SM, Mrs. Match SM, and Team Ridefinders SM thank you for carpooling!
HELP RIDEFINDERS SHOW CENTRAL VIRGINIA THAT ALTERNATIVE TRANSPORTATION WORKS!